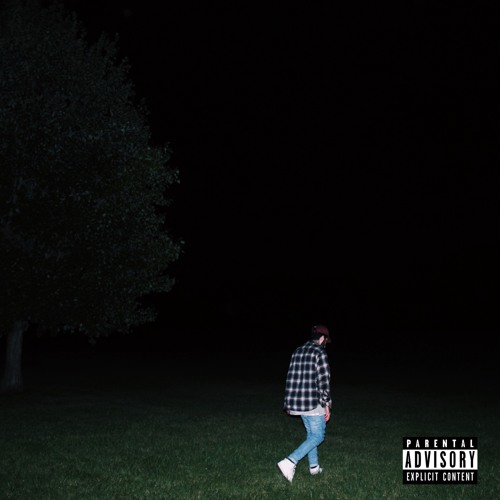 Xavier Sovfien, previously known at Meeko Fly, is a elusive rapper from Chicago who sound has been on our radar for some time now. He's delivered a number of songs under his previous moniker but aims for some better in the coming future. He recently released a new project titled "Feed The Poor, Eat The Rich" as the start of a new beginning.
Holding 10 tracks, his new project is a showcase of his style, gritty, refreshing, and good. Over a listening session we are presented with the thoughts of a artist who has a lot to say pertaining to what he's experience. The song structures have a creative touch, opting away from simple rhymes. "Feed The Poor, Eat The Rich", is a combination of more relax production under a unique voice for a listener who not looking to 'turn up', which isn't a drawback. It will be interesting to see if he can keep fan loyalty after so many changes to is name because in many case the rap fan has shown to be fickle.
We had the chance to ask Xavier Sovfien some question about a few topics which you can read below and enjoy the new project.
Where do you hail from?
I'm a nomad always moving around the city. But i do come from the dirty endless plains of the burbs.
When we first heard you rap, it was on "No Worries". How many projects had you release before that?
None really.
In 2014 how would you have describe you style?
It was dark & gritty. It will remain dark n gritty
At this time you where rapping under the name 'Meeko Fly', what made you change it?
The art behind that artist name was very amateur, I felt like I can do better
Would you consider the multiple name changes as having an identity crisis? Are you set on your
current name and image?
Just trying to find the right shit and I believe I did
Earlier this year you released a project called "Blessah". Was it an official release? As its no longer
up, what happen to it?
It was too weak. I really wasn't getting any point across and my music has to have meaning so I had to trash it and everything that came along with it.
Which do you feel is more effective, putting together a campaign to release an album or surprise album releases?
I rather have it just come out because theirs no bias. It comes out BOOM you either fuck with it or you don't.
As a music artist what are you plans to gain more ears?
Make dope ass meaningful music because you don't get that anymore. Make videos and build on my artistry hopefully people will connect with.
What do you think of the local music scene?
Its cool but I'm not with it, I'm doing my own thing.
There's a new project up called "Feed The Poor • Eat The Rich". What are you expecting from this release?
Nothing big its a little Jump start to my new artistry.
I've seen the words 'Misfits And Outcast' around your soundcloud. What is it?
MNO til the day I go. Those are my brothers. Just a group of creative mother fuckers.
Is rapping your main focus? I've seen your name on production credit. What other things do you have a hand in?
Rapping is my main focus, I Love making my own sounds. That's it really who knows what the future has in store.