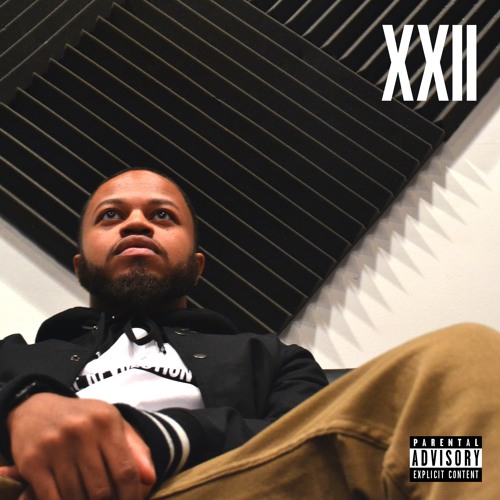 DJ Chi, or now know as Charles Lauste, guessing a name given to him at birth, is a name we've come to recognize here at CCHH primarily through his work with Femdot. But his production credits don't end there, as he's provided songs for Ohana Bam, fellow members of GRWYF$, and released previous instrumental projects.
Charles recently liberate a new instrumental EP, called "XXII", a six track release showcasing his style. He grabs verses from J - Hop, Young 99, Femdot, Shawnee, and Ohana Bam.
Off first listen we get a we get a sense initial feels, kicking the project off with the EP title track. Its a smooth track with a slower pace, using simplicity to focus on the artist. Lauste provides a soothing water drip sound, giving us a tender texture. The next rack that follows is "Do You", that starts off with a jazz feel. This is another one that brings calming vibes to the ears, with laid back digital drums combine with more horns.
"Addictive II", is a track that seems like that it could be influenced by a classic Erykah Badu song. At the point that "And Chill" starts playing, we getting a idea into where he going with the sound scape of the project, which is providing sophisticated and seductive instrumentals, co-produced by COOPER. By the end of this song things get super sensual and sexy, with spring squeaks that put you in the mind of "Sum Cut".
A single release "Right On Time", gets soulful sample vocals combined with drums with a bit more kick to it than previous tracks. This track brings an increase of energy but still fits the theme of the EP through the polished piano keys. Charles ends the project with "About You", letting the beat build that leads to a combination of drum piano sounds and beat drops providing a lush vibe.