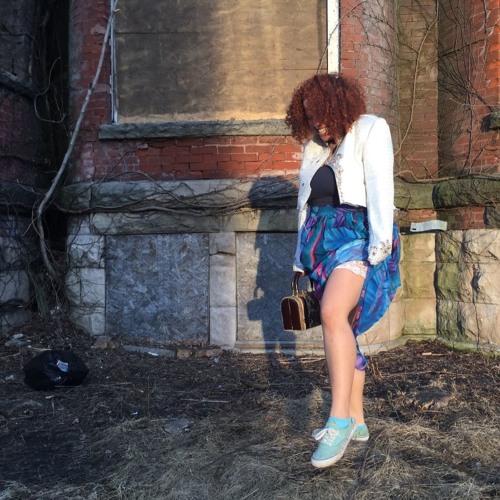 When the ideas just flow during your creation process and flow even more when collaborating with your team, what's better than combining it all and presenting it to the world. That's just what Via Rosa did with this new release, where she wrote to one sound and was presented with another from THEMpeople, and what came to be is "Beautiful Stranger".
"one day i looped one of my favorite songs by Jennah Bell called 3hrs and 59minutes i walked around my house a few times and ended writing a song about a man i saw later that day i met up with Boog at the studio to mix Metempsychosis he had this beat he had made and wanted me to hear sooooooo that happened and the minute i heard it i started singing the lyrics to the song i had wrote that morning i wasn't sure if i wanted to put it on the tape and after months of contemplation i decided to mash the two versions together and just share both of them....."
What's the inspiration for this song? A beautiful stranger of course, thinking she maybe saw a hot piece during her commute on the L and the rest is history. While we're just assuming on that, we do know she delivers a two piece song, with the first half holding production from LBoogie of THEM and the second half is a loop from the Jennah Bell song "3hrs and 59minutes". Though the facts of this record tells us its a two in one, the transition in the middle fit so well that its more like a progression of a story, scene one act I & II type of thing. Press play and enjoy.