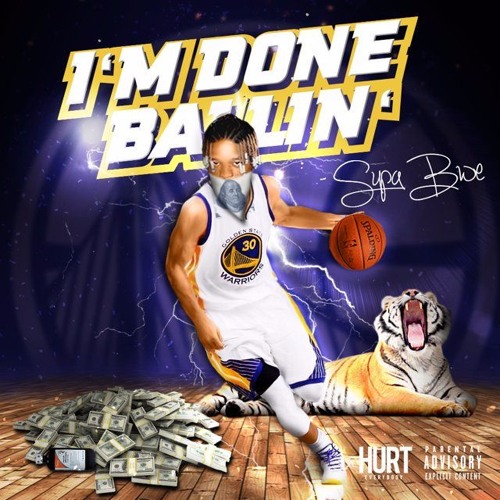 The ever consistent Supa Bwe is gearing up for a new project, part three of the "Dead Again" project. But before he drops that Supa delivers a prelude EP, getting fans ready for the main course. This is also a appreciation project, a thank you to the supporters of his creations, meant to keep the ears occupied until July 4th(when Dead Again 3 drops). We get a three track project called "I'm Done Ballin", that will only be available for a limited time.
The project kicks off with "VVS Shordy", a track that has moments of energy and moments of calm. UG Vavy, who's had his own resurgence, is the featured artist and handles the production. This first track is something of an adventure on the ears, as the two drop raps in reference to diamond clarity. From what I'm hearing Supa and UG may have more work together, this track might just be sample of what's to come in future collaborations.
"All This Magic", the second track, getting production from ZenZan, a familiar name and P Beezy a new name. Supa Bwe returns to the motif of magic, a feeling or representation of his greatness. The production is less adventurous than the previous but it will definitely bang in the speakers.
The project ends with "I Live In A Fucking Hole". This was a song that sounded very familiar, then I remembered that I seen this song performed live(
also got video
). This one grows in energy as we get to chorus with a wild lines "I'm a fuck her friends then rob her mans, then fuck her friends, friends". The energy he brought on stage for this short song only adds to the reason this might be a more favorite from the EP. Listen below.
If y'all RT this enough I'll leave the EP up FOREVER 🏀

— DEAD AGAIN (@SupaBwe) June 6, 2016