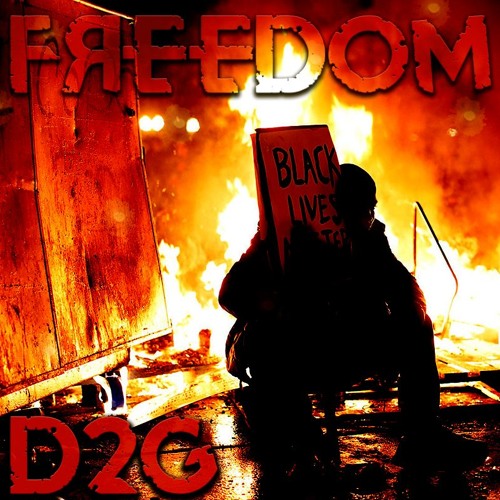 Its time to air our some grievances, say D2G, as he drops off a new song called "Freedom". Sampling vocals from Beyonce, we get a uplifting high energy track that is birth from the frustration of the continued plight of black people. With the most recent police shooting of Alton Sterling and Philando Castile and citizens reaction, this emcee delivers his thoughts, questioning the gangsters, law enforcement, reflecting on activist positions on social media, and being on the destination to become free.
This is not the first time D2G has taken to rap to express his thoughts during trying time of social issues. Back in February when tension between black and law enforcement were once again high, he dropped "
All Lives Matter
", with a great point. If you ever thought rappers aren't using their voice to speak out against society problems, this guy is a good example.
On "Freedom" 2G uses a sound bite from The Blaze host, Tomi Lahren to make a point to demonstrate the thoughts of people who don't know the black experience and don't want to understand. For this particular track it worked but out side of this we the people need to ignore this lady, she's reaching for a job a FOX News and all the attention we give her we might have helped her getting a better job. She's divisive for the sake of propping up her brand, the Tomi Lahren brand, and probably doesn't believe have the shit that comes out of her mouth.