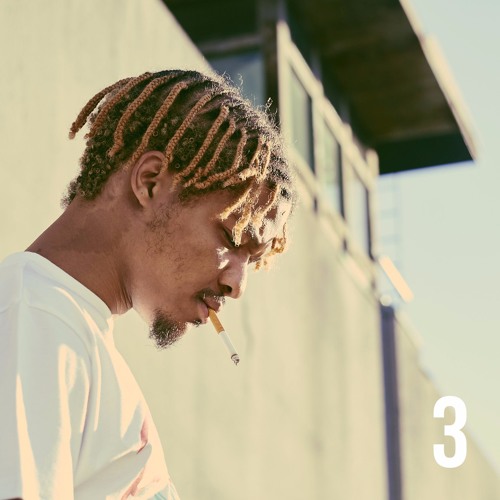 Keep the people the interested and make the best art that true to you. This statement surely fits Supa Bwe well, as he's been able to amass a loyal fan-base that clamors for new music from him. Not simply a rapper, hell probably shouldn't call him just a rapper at all, as his style combines a lot of crooning, with a varied production sound, creating a progressive sound. With artist that have heavy work ethic and drops new songs continuously, there's always a fear that the artist could burn themselves out before reaching a wider musical notoriety. But that doesn't seem to be the case, at least not yet, and the people's love of his sound shows no end.
Supa knows how to keep listener attention with out a doubt, dropping multiple projects in short time spans. Today we get his latest "Dead Again 3", but leading up to this release we heard "I'm Done Ballin", which also gave us a sneak peak to today's release with the song "VVS Shordy". Though many of the strongest songs we had already heard like, "Jubilee", Breakfast & Chill", "Annie", and VVS Shordy", he does switch things up on tracks like "Cowgirl",which is much more smoother.
With so many others opting to imitate flows or chase production that's the 'hot sound', Supe Bwe continues to flourish with his own style. Listen below.