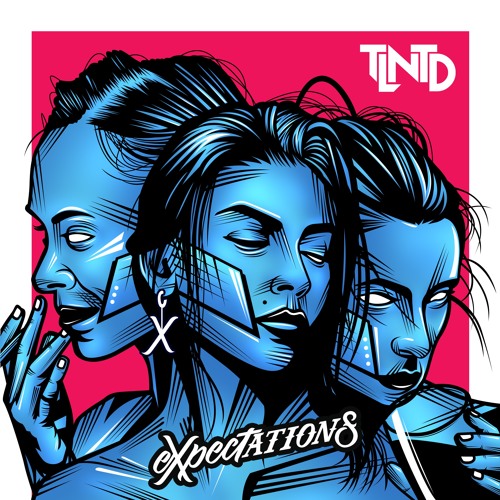 Back at with a new project, TLNTD delivers a EP titled "eXpectations". This is the first project we've gotten from him in about two years, but made a return with a strong renewal in focus early this year. We previously heard "At The Crib Wit My OG", full of notable records that largely went under the radar and "Who Made It? after that. A few months into 2016, TLNTD(previously TalentedAsKB) kicked off a series of music drops almost bi-weekly, delivering a updated and polished sound.
Today "eXpectations" hits the net holding five tracks, including single releases "Fall" and "Wish You Well". HeadAche, Epidemic, Toi, JReed, Phil Free, MIDI, Kiyah Mitchell, and Jesus Roman all contribute to the creation of the is project, from production to the artwork.
Across five songs, TLNTD delivers a story from his perspective, with the central theme being the title of the project. The EP's track list seems to be set as relationship going through the motions until its ending with each track being stages, "Comfortable", "Pressure", "Fall", "No Stress, No Drama", and the lastly saying goodbye with "Wish You Well". Each track goes deeper than the title of the songs, and TLNTD gets a lot more melodic than previous projects. Full of softer more smooth sounds combined with hard drums, and good raps, its a recommended listen. Stream below.