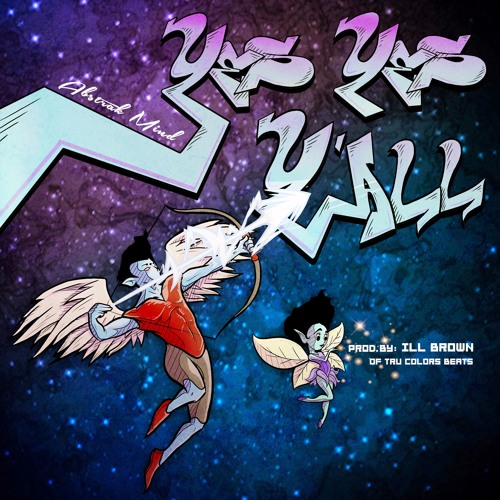 "Yes yes y'all, and you don't stop", some of the most memorable words in Hip Hop that I first heard on Common's "I Used To Love H.E.R.". While these words pre-date that song, Abstrak Mind and ILL Brown samples Com Sense's voice to put together a chilled vibe song with a relaxed tempo with live instruments. A.M. is an emcee who's prided himself on good raps and an actual message, and this new single is no exception. Its a very personal song that gives us insight into his start in the journey toward success in music, as he calls it his "personal fight song". We expect a new album from him in the near future, so in the meantime press play and read what he had to say for this release:
"Yes Yes Y'all" is a testimony of where I am mentally regarding music and life. This is my personal fight song, my anthem that wills me to keep going on my musical journey. It can be very frustrating and discouraging at times, but nevertheless, the journey is rewarding when it's all said and done. My supporters have always allowed me to remain honest and passionate in my lyrics, never judging me or looking down on me for producing music of substance rather than that of ignorance. While less conscious music has its place, I'm very grateful to know I don't have to be limited to a certain fan base or level of creativity.
I'm overwhelmed with joy to have fans who allow me to grow wherever the music takes me. I want to thank all of my supporters. Know that as long as I have the means to create, I will never stop creating music. I love all of you!