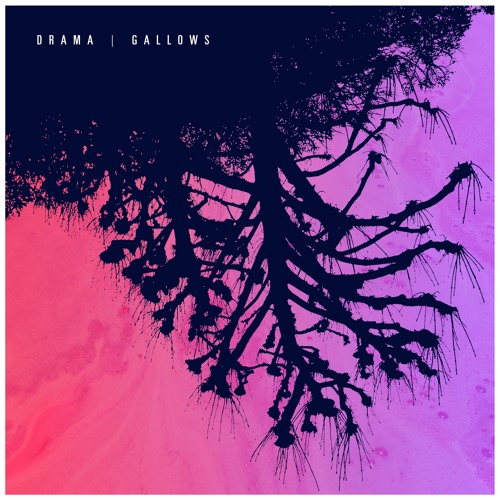 DRAMA, the duo consisting of Via Rosa and Na'el Shehade, are back with a new project. To prepare the fans for this release they delivered singles "Hopes Up" and "Forever's Gone", providing a small insight into what this producer/vocalist combination plan to present. Not only did we hear great singles but were presented with some really good visual addition to these singles.
Aiming to find the light in struggle, we get a project titled "Gallows". Na'el Shehade handles all the production, with co-production from David Leo, while Via Rosa demonstrates her pen game. Its a eight track EP, that's described as "happy sad music", but I'll let them explain:
"

The name Gallows, stems from the term "Gallows Humor" which is humor about painful circumstances. We felt the term Gallows Humor really encompassed our sound since our music has been described as happy sad music; music that brings you up when you're feeling down. Heartbreak can be painful and our hope through our album Gallows is it will help you see the humor when you're going through the volatility of love. We came together to create Gallows as our last letters to the loves we thought we couldn't live without. Gallows is a DRAMAtic soundtrack for anyone and everyone who has ever felt like the only way to get through pain is to crack a joke, see the humor and keep it moving. We hope you love listening to the album as much as we loved making it.