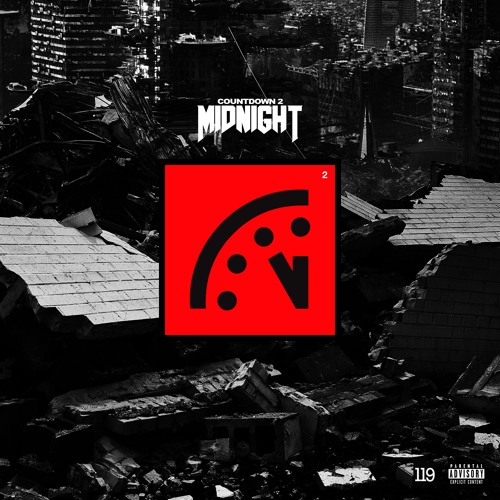 119 Productions continues to bring artist together, whether their working with artist on event or dropping packed tracklist compilations. They also teamed up with artist for solo project as well. In the past we heard "C.S.S" parts 1 and 2, now they follow up with another compilation titled "Countdown 2 Midnight". "Each track, from all these diverse sounds, comes together to bring you a unique experience. It's a true pleasure to have all these great voices in one package. To bring y'all folks that you love, and didn't know you loved yet", 119 explains on their website.
With this project there's an effort not only to create some good music, but to help shed light on different organizations. They explain that "In exchange for this dope music that we've brought to you, we ask that you check out and support any of these great causes". At the bottom of their
site
we get a list of links to organizations that help with different social issues.
"Countdown 2 Midnight" is surely full of new music, holding a list of 29 songs. The fact that its not a cohesive project but a combination of multiple artist, means you're sure to find a song to enjoy among this list. Drea Smith and Sani kick the project off with super relaxing sounds, Martin $ky delivers some hard hitting production, and Kahrion, SolarFive, and I.O.D matches energy of the beat on "Real Check". There's plenty more stand out records, with features and production from Via Rosa, Ravyn Lenae, Femdot, Qari, greenSLLIME, King Louie, Chris $pencer and many more. Stream below.