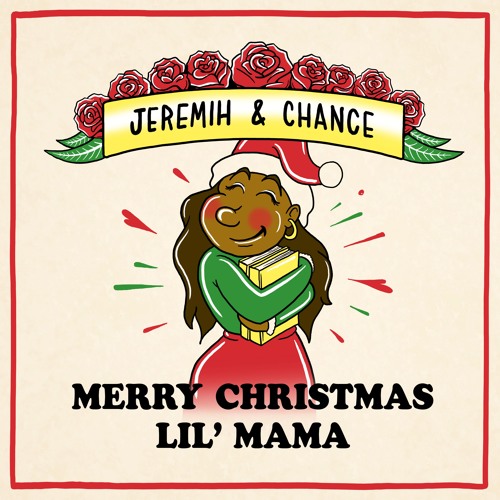 A surprise project to wake up to in the morning and enjoy. If you're a Chance The Rapper and Jeremih fan, then this was definitely a great surprise for you. In the middle of the night theses two Chicago artist, who are making their respective waves in the music business, have teamed up for the holidays to bring listeners a special Christmas album. With the caption "For Chicago", we're expecting a combination of references and influences from Chi-Town and Xman.
Titled "Merry Christmas Lil' Mama", this is of course a project that focuses on the holidays, holding 9 tracks. Kicking things off with "All The Way", its anthemic record that features Hannibal Buress, a good way to kick off the days. Jeremih slows it down in the following song, singing "I'm just trying to get some love", On "Snowed In", which leads to a Jackson 5 influenced track "Stranger At The Table", produced by C-Sick.
By the fourth and fifth song in, "Joy" and "I'm Your Santa" it pretty apparent that this isn't just a thrown together for the holiday project. There's time that went in to making this a great Christmas project, because we've all heard those attempt to make good raps for this time of year that didn't go so well. While their are some moments that wouldn't usually work, its a pretty cohesive for its intent. By track 8 we get a Christmas carol, "Chi Town Christmas", with only hums and and minor instruments under them. Chance The Rapper and Jeremih end the project in true Chicago fashion, with a Christmas Juke song featuring King Louie.
This project was good for the season and heart warming to hear, with moment that surely focused on its intent. This clearly isn't a throw project just something for the times, with a life expectancy of December 25th and beyond. Stream the full project below.