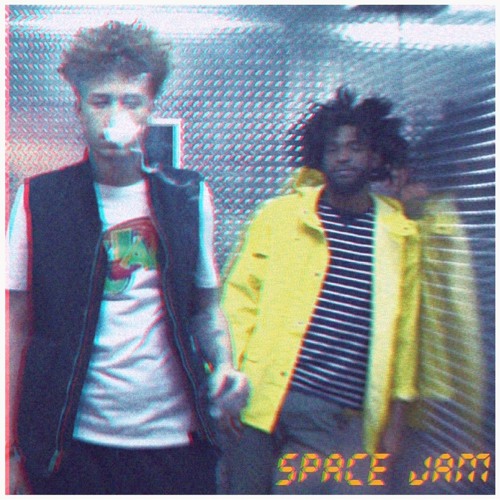 After Hurt Everybody, Mulatto and Qari have moved forward as sort of an unofficial duo, continuing to deliver music. With the chemistry of being actual friends as a major connector, Qari's rap style and Mulatto's beats is a combination that provides some good vibes. Separately they've delivered plenty music throughout the year, but making sure to take the necessary time to create this EP. This new project has been labeled 'long awaited', but with so much music churning out on the internet, with much of it being cookie cutter, this project is right where it needs to be.
Ther's always been something about Qari super relaxed style of rap that I believe can catch you off guard. He's amassed a small but loyal fan base that never hesitates to drop a quote from his raps on social media. Last year he caught our attention with a super affectionate visual "Caterpillar, Butterfly", as one of our 'T
op 28 Quality Videos Posted In 2016
". Mulatto's production can be found all over CCHH, with credit alongside Alex Wiley, Lucki, Mick Jenkins, and more. He's working on his own solo project, and we know for sure Qari is featuring. Mulatto has an array of sounds he's dived into, from quick tempo track to smooth laid back vibes.
"Space Jam" holds a set of 6 songs, with features from Lucki and Sydny August, including single release "The Motions" and "Money Bitch".
The EP kicks off with an upbeat sound, that grabs soundbites from the movie it's named after. This one is a free form track called "Latrell Sprewell Freestyle", filled with echoed vocals mixed with Qari's relaxed style. The production is an energy filled, bass kicker, combined with piano keys, where the beat does more for the intro than the raps. The second track takes a similar approach, but only in how the bass bangs, going the route of a more slow tempo. Titled "Paul Rudd", but only because of a resemblance, as he raps "plug look like Paul Rudd". It"s a braggadocios record that sounds like another freestyle as well. It's a decent start to a short project, with production that bangs.
Three track in is the single release "The Motions", where Qari really shows his ability. He shines over this track, providing some insight about Hurt Everybody. He raps "I got Hurt Everybody fans still asking for 'Potions'", in reference to a project that was supposed to drop even though the group went their separate ways. Qari gets plenty of thought out, dropping ideas about taking care of his daughter and outsiders capitalizing off the Chicago scene.
"Put that shit in motion use it til' its useless, All this shit is motion nigga keep it moving, I know all about the motion nigga Qari Newton"
For track 4, "Picture Perfect" he enlists Lucki, who brings his lazy drowsy style to the fold. Mulatto keeps a cohesive production sound, with notable head rocking to each sound as I listen. The second single released prior to the EP follows, "Money Bitch", holding vocals from Sydny August, who I'm not familiar with but is a nice addition to the song. Mulatto and Qari end it with "Pants From Japan", a conclusion where we hear word-play packed raps over twinkling production.
To jump into philsophical ideas about this project and the soundbites use, this project possibly focuses on his relationship with his own parent. Or his relationship with his own daughter. There are moments of depth, where Qari deliver his thoughts, then there are moments where he's just rapping and enjoying himself over Mulatto's production. Its a short project with only one song reaching 3 minutes but if you're looking for a combination of chilled on top of upbeat sound this one is for you.